Thursday:

31 years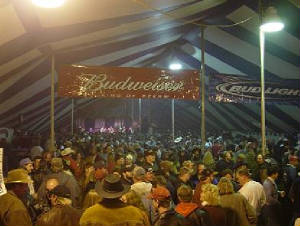 Check-In
Food
Free Dance!!!! BRADY LUKE BAND
SATURDAY: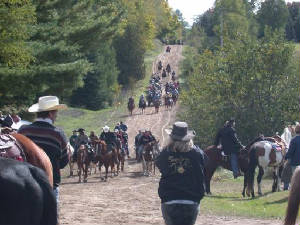 Trail Ride: Leaving 10:00 am thru 12:00 pm.
Lunch on the Trail
11:00 AM Horseshoes 10:am entry deadline. 1:00 PM Beanbags 12:00 PM entry deadline. 2 person teams
$20.00 entry fee per event. Contact Mike Suehring at 715-250-2100.
Dance: 8:30pm-12:30am....... Saving Savannah
All Day Activities:
Vendors - Horsedrawn Wagon Rides - Fur Traders Rendezvous - Lunch Stands - Craft Fair
SUNDAY:
Lions Pancake Breakfast: 7:00 am to 10:30 am (Serving in Lions Bldg)
Trail Ride: Starting at 9:30 am - Lunch on Trail
Huge Parade: 1:00 pm (To enter call Ron Polzin 715-754-2080)
Auction: following Parade (Proceeds to go to Lions Camp) Have items to donate? Contact Headquarters Stand!
RAFFLE DRAWING: @ End of Auction ** $1,000** 1st & More
GET YOUR TICKETS!!!!!! $2.00 ea. or 3 For $5.00 Help Support Lions !! WE SERVE !!!
*****SHUTTLE RIDES PROVIDED ALL WEEKEND*****
Food Served Thursday-Sunday at the Headquarters Stand